Photo Gift Debbie P.

Your

Hosts

Gia & Gio

Photo Gifts Debbie P.

Hi, Jeanette Fans! The Jeanette Fan Club now has a U.S. Postal Mailing Box for all of you who have been asking to mail items to be used on Jeanette's Website.
JMFC * P.O. Box 180172 * Chicago, Illinois 60618-180172

Posted by Gia

July 24, 2009

ALL FOR YOUR LOVELY BIRTHDAY WISHES TO MY DARLING GIO,

THIS JULY 24TH. I CAN'T EVEN BEGIN TO TELL YOU HOW IT TOUCHES MY HEART KNOWING YOU LOVE

AND RESPECT HIM SO MUCH. OVER THE YEARS WE HAVE LOVED CHATTING WITH SO MANY OF YOU ON THE TELEPHONE, AND LOOK FORWARD TO MORE JOYFUL CHIT-CHATS.

TO MY DARLING, GIO...

SWEETHEART, YOU HAVE BEEN MY KNIGHT IN SHINING ARMOR FOR 40 YEARS--AND I AM

THRILLED AT THE THOUGHT OF ANOTHER 40.

WITH MY HEART FULL OF LOVE... HAPPY BIRTHDAY ! ! ! !

YOUR LOVING GIA

Gia

2005

Your Hostess Sends you a 2006 Greeting

from Gio's Mother's Home in Chicago on her

92nd Birthday, a real New Year's Eve Doll.

Gia

2005

Gia

2005

To all of our JMFC Fans and Friends who visit our website on a regular basis, Gio and I thank you for your warm wishes for a healthy, prosperous, and another wonderful Jeanette 2006 New Year. As you know, we have dedicated our lives to keep this website as a tribute to Jeanette and wish it to be here 50 years from now. Your continued dedication to it will help us make this effort come true.

In response to the many emails asking to see how we celebrated our New Year's Eve, Gio, the photographer he is, took a series of pictures of his mother (New Year's Eve, 2005 was her 92nd birthday) and me in her home. We do hope you enjoy them, and get a feeling of the wonderful time we had.

Unfortunately, not all went well New Year's Eve, for one of Gio's sisters broke her ankle and had to be rushed off to the hospital. We were fortunate in having among the many guests, a friend who was a doctor and was able to attend to her needs immediately. On January 3, 2006, she will have her ankle set and then endure the time in a cast.

We send her our love and prayers--and to all of you great, Jeanette True Loyal Fans--our wishes that all of your hopes, plans, dreams, and New Year Resolutions for 2006 come true.

Please keep your letters coming so that we will know what you are feeling and thinking, and also what you wish to see. You know we will try to post it.

A Warm Hug ... Gia

Gia

2005

Gia and Mom

2005

Gia and Mom

2005

The New Year's Eve

Birthday Girl--Lili-Diane

a young 92.

Gio's Mom at home--2005

Lili-Diane

2005
A Tribute to UK on July 7, 2005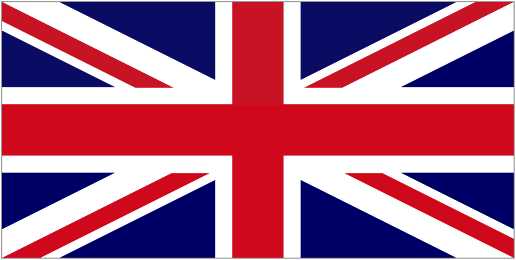 <Click Flag for Comment>
************************************
Posted Gia & Gio * 7-9-2004
From us to all our wonderful visitors -Gia & Gio
August 23, 2003
We have been so pleased by the response we are receiving about our Jeanette MacDonald Fan Club Web Site. From the beginning, Gia and I felt in our hearts there were True Loyal Jeanette Fans just wishing to express their great love for her and share their joy with other Jeanette Fans. We will be completing our third month and already our Jeanette Museum of Pictures is filling up with wonderful collections and there are still so many more collections we have waiting in the wings. We have found articles from a growing source of fans searching the archives, movie magazines, books, museums, and other resources just waiting to be tapped into and posted here.
But then, it is easy to see why this is happening! Jeanette was a rare Star who had everything--and wore all she had with the greatest of poise, dignity, and great character. As a young woman she was poor and had little formal education, nevertheless, she wanted to sing and in believing in herself she elevated herself into a great lady and a wonderful role model for people all ages. There is no doubt that Jeanette had the true Golden Midas Touch, for whatever she did, it was the best and no others could obtain the achievements she had.
We can sit back on any given day and listen to her beautiful voice, so rare in its sound, tone, and quality. Jeanette sang from the heart and this is why we love every note. Each tone is a rare Gem. When we look at her movies, Gia and I discuss many things like we know you all do. Having had the honor to meet and talk at length with Clara and Tessa, we have an added bonus to the inside world of Jeanette and can understand her movies even more than before now. We know what was happening during the making of her films and what she did to make sure that her movies were going to give her audience exactly what they had come to see and hear, Beautiful Movies that the whole world would be uplifted for, not just then, but forever after.
Oh, sure there are those who will always see the glass half empty, and for these people we wish they would take more time to explore over and over again our pages and we are certain that her magic will help you see life in a brighter light. Yes, our Golden Diva is truly an angel that will forever bless our paths and guide us to being the warm and loving people we seek in life.
To all of you, Gia and I have just finished watching the Merry Widow and repeated her balcony scene a half-dozen times before we could continue with the rest of the movie. We ask you, have you ever seen a more beautiful woman than Jeanette MacDonald?
A big 4 star Jeanette Smile to you and always ... Luck in your Dreams>Gia & Gio
Jeanette Fan Club Chit Chatroom

On AIM Instant Messenger
For more information you may write us at:
Sweetheart Fan Club, P.O Box 180172
Chicago, Illinois 60618-0172

More Fan Enjoyment
With the many means of communicating, we have, found at this time, AOL AIM Instant Messenger as the best way to Chit Chat. We do have a Chit Chat room where many of our friends and members gather. We would love to share our Yahoo Webgroup site to those of you who would like to stop by and join in on the fun.
Notes:
Join the Jeanette Sweetheart Fan Club's Chit Chatroom.
It is a wonderful place where True Sweetheart Fans may come together and discuss the wonderful careers of Jeanette and her many great co-stars, friends, and her dream-come-true life.

The chats are by invitation only! New members may apply by registering at our website :
http://groups.yahoo.com/group/Jeanette_MacDonald_Divine_Diva/

Please be sure to registered with AIM and send us your AIM Screen Name at:: JMFC@jeanettemacdonaldfanclub.com

A big Jeanette Cheer to all... Gia & Gio - Moderator
************************************
Posted Gia & Gio * 4-18-2003
Message to Jeanette's Fans
Hi, Jeanette Fan Club Members:

I believe this message so best describes so many feelings and experiences and shows us the way in how to avoid them in the future. This is what Jeanette always wanted, LOYAL FAN'S SUPPORT and this is a good motto for us to use of Jeanette's "Let us work together with love".

Ah, Sweet Mystery of Life .... yes, she found it, and now let us show her how we love her.

To Jeanette's Devoted Fans....Gio

******************************************************************

Many people will walk in and out of your life.
But only true friends will leave footprints in your heart.
To handle yourself, use your head;
To handle others, use your heart.

Anger is only one "letter" short of danger.
If someone betrays you once, it is his fault;
If he betrays you twice, it is your fault.

Great minds discuss ideas;
Average minds discuss events;
Small minds discuss people.

He, who loses money, loses much;
He, who loses a friend, loses much more;
He, who loses faith, loses all.

Beautiful people are nature's special flowers, and from
Them we can Learn the meaning of joy, love, and peace.
Outside of Jeanette Paradise may our weeds, but with your ever
Diligence, never shall even a single one dare to enter here.

We started our group ....
Our circle of friends ....
There is no beginning or end ....

Yesterday is history.
Tomorrow is mystery.
Today is a gift.

Friends, are you and me ....
Ah, but bring along another ..
And we would be three ...

Show your friends how much you care ....

Send this to someone you consider a FRIEND, and go ahead and invite them to see our Divine Diva's Website. Then take their hand and bring them to one of our Wednesday Chitchat room gatherings!

Yes, by this, our circle of friends will have grown and Jeanette's Golden Light shines even Brighter.

Remember, it is always for Jeanette we do this, and by doing this we receive so much joy!

Luck in your Dreams! Gia & Gio
************************************
Farewell Perry Pickering
Dear Friends and Fans,

We at JMFC extend our condolences to Lucy Pickering and her family upon the passing of her husband, Perry Pickering, today at 9:15 am, August 16, 2004. Let us all have Perry in our prayers and thank him for the wonderful effort he gave in making sure that the Sweethearts would live on.
Gia & Gio
Hosts of JMFC & JMDD
Jeanette True Loyal Fans,

We took exception to the AFI's Ballet Board selection of the top 100 songs, and told them so, in no uncertain words. We spoke our peace, our hearts, and the right thing. Here is there response. Perhaps we have helped straighten out their thinking and next year do what is right!

Warmest Wishes>Gio&Gia JMFC/Hosts

-----------------------------------------------------------------------------------------------------------------------------------------
Subj: Re: 6-25-2k4 Dear AFI Ballet Board..From JMFC
Date: 7/9/2004 5:48:08 PM Central Standard Time

Dear Gio,

Thank you for contacting the AFI. You are obviously well-informed and knowledgeable. We appreciate and respect your opinion. Thank you for watching AFI's 100 YearsŠ 100 Songs.

Best regards,


AFI Web Team

Dear AFI Members,

Having read your means of selecting and judging, and the voting and picking 100 AFI songs, you will excuse me if I say their is something lacking in your method.

To get right to the point, to excluded Jeanette MacDonald from any list that deals with movies during the past 75 years is indication that most people do not either understand what the Golden Era of the Silver Screen was all about, or---there is definitely a cultural deficiency in our art world today.

Jeanette was in one of the 5 Oscar movies for 1935, Naughty Marietta. She was voted by Photoplay Magazine with a count of over 55,000 votes casts for her, the Queen of Hollywood. She was MGM's #1 Star, ahead of Tracy, Crawford, Garland, Gable, etc., She was the #1 Star In Spain, England, Mexico, France and China. San Francisco was a Smash, not because of Gable and Tracy, but because of Jeanette MacDonald and it was the big box office smash that year, just like Naughty Marietta, Rosemarie, Maytime, The Firefly, etc.

She raised more money for our service men during WW2 than any other star, and was a huge success in not only her acting but especially her singing career. To tell me that Goldfinger or Chevalier actually won a place among your 100 list, shows me that you have a very uninformed panel of judges.

But then, we live in a new world where true greatness is skipped over for what is cool or hot, and not artistic and classic.

So, would we expect your panel to include Jeanette MacDonald?...NO!

Enclosed is a link to our webpage where Ronald W. Reagan wrote at the time of Jeanette's death in 1965 his feelings and especially one occasion. One occasion were 20,000 of our young service boys were about to go to war and the one person
who filled their hearts was Jeanette MacDonald.

http://www.jeanettemacdonaldfanclub.com/memorial_tribute_to_president_ronald_wilson_reagan.htm

Please don't get me wrong--I know times changes and so does music. Thank goodness it does, or we still be listening to tunes Nero played on his harp. Yes, Rock Around the Clock is a Classic both in music and movies and Elvis Jailhouse Rock is for every legendary. But I do think that the greatest voice that ever sang on the Silver Screens, and this is in the opinion of the Academy and not me, Jeanette MacDonald should always be among the top 100 AFI songs. If anything, just to make your list of songs look artistically tasteful.


Perhaps you need 1801 people on your panel, and a least one person who understands great singing and great songs Like Jeanette Sings from the Merry Widow. It is not only one of the most classical scenes in all movies, but one of the greatest singing moments captured on film.

Gio B.L.CO-Host of the Jeanettemacdonaldfanclub.com website.

====================================================================================================
AFI distributed a ballot with 400 nominated songs to a jury of 1,800 leaders from the creative community, including film artists (directors, screenwriters, actors, editors, cinematographers, musicians) critics and historians. Each jury member was also allowed to write in up to five songs that may not have been on the list. Since film is a subjective medium, there will always be debate about the selected songs.

Each song has been considered based on the following criteria:

Included in a Feature-Length Fiction Film
Narrative format typically over 60 minutes in length.

American Film
English language film with significant creative and/or financial production elements from the United States.

Critical Recognition
Formal commendation in print.

Major Award Winner
Recognition from competitive events including awards from organizations in the film community and major film festivals.

Popularity Over Time
Including figures for box office adjusted for inflation, television broadcasts and syndication, and home video sales and rentals.

Historical Significance
A song's mark on the history of the moving image.

Cultural Impact
A song's mark on American society in matters of style and substance.

We hope this gives you some insight into the care taken in the process. We appreciate you writing to us on behalf of these wonderful songs that unfortunately did not make it onto the list.

Best regards,

AFI Web Team
************************************
Posted Gia & Gio * 9-11-2003
Hi, Jeanette Fans,

Here is a worthy cause Jeanette would have loved. She served our country during WW2, working to bring peace and happiness to the world. As her husband, Gene, served as a bomber pilot in Europe fighting so this generations and future generations would never know the ugliness of hate, let us all join in on AOL's September 11 Memorial, who is inviting members across the country to stand together in remembering and honoring those who died, those who survived and those who are healing. You can participate by lighting a candle in tribute.
************************************
Posted Gia & Gio * 7-16-2003
July 16, 2003:
Dear friends,
Gia and I have had a wonderful time putting together this Website devoted to our Golden Diva, Jeanette MacDONALD. It is a treasure of love that we continue to bring the best of Jeanette's world into your life. From those who have written us how much you have enjoy the Website, we are delighted. We are only just beginning, so you can expect more of the same good and uplifting input on these pages.
Topeka, July 2003:
Well, yes, we did go and visit the President and Vice-President Clara Rhoades and Tessa Williams, and their lovely dog Heidi, Timmy the bird, and Torte the Tortes. Yes, Torte is real and she is 40 years old and just looking wonderful.
Everything went according as planned except, you guessed it--Amtrak. It was 4 hours late arriving in Topeka. What makes this even more amazing is the lovely gesture of our two hosts who not only saw that our Hotel room had the air-conditioning turned on, and the lovely Fruit Gift they had brought us, but they also stay up until 4:30AM when the train finally arrived and greeted us at the station with big, warm smiles and tender hugs of welcome. They drove us to our Hotel and with tender words, wishes us a good night sleep.
The next day, we slept late, then went and picked up our rental car and drove to Clara and Tessa's home. It is a lovely place with beautiful flowers everywhere, bushes and trees surrounding the house, making it look like a poster picture card. Again, we were warmly greeted and shown around and were enthralled with the charming home and the two lovely ladies who lived there. Gia and I chatted as if we were old friends, this is how Clara and Tessa makes one field.
Four the next four days we chatted and dined and they drove us around showing us all the lovely sights of Topeka, and Topeka a beautiful small city, truly representative of being the Capital of Kansas. I'll have to admit, one of the highlights of our dining excursion was trying a Dairy Queen Blizzard. It is truthfully sinful. Oh, my gosh! But we just sat and enjoyed every spoonful.
During our visit, we had a lot of time to sit and talk about Jeanette and Gene, and other people in their lives and we also had a chance to hear from the two people who know the "Ultimate" word about Jeanette. Clara and Tessa were upfront, and told us the whole story, no-holds-barred, and gave us an education and insight that now gives Gia and I an inner confidence of what is real and what is just hype, PR, or just not true. I mentioned to them that I would only believe what I could see and touch, and they let me see and touch the truth about Jeanette and Gene, and now no one will ever be able to write an untrue word about these Sweethearts without Gia and I knowing it is not the real story.
Friends and fans of our Webgroups, you wanted the real facts and I found them and saw them first hand. This is what this website is all about, the real story of Jeanette and Gene and all those who played some role in their lives. Playing a major role for the past 42 years is the woman Jeanette hand-picked to be her Fan Club's president, Clara, and for all these years, Clara and Tessa have been true to Jeanette's wishes. Never have they deviated from her Jeanette's wishes for their own benefit or profit. Never have they lowered the high standards and examples Jeanette set! And to this day, they are still being Jeanette's two most Loyal Fans.
So, how did Topeka go? Gia and I were so sorry to leave. As we gave our hugs and kisses good-bye, we knew we were taking with us a part of Clara and Tessa's beautiful hearts with us, and also, the Shining Spirit of Jeanette and Gene, who live on through all the great work the JMIFC is doing, and the humble work Gia and I will try our best to do in bringing you a little bit of what the Great Days of the Silver Screen were like.
For our trip back, we had to get up at 4:00AM to catch, supposedly the Amtrak back to Chicago at 5:39AM. Don't worry, we knew better and the train didn't arrive until 6:25AM and was two hours late arriving in Chicago. But even with the long delays on the train, Gia and I felt a great joy in our hearts for our visit to Topeka and having a Private Clan Clave Party with the two nicest ladies you will ever want to meet.
From the deepest parts of our hearts, we thank you Clara and Tessa and send you all of our love, and yes, we will continue to do, as a JMIFC member, anything we can do to help you and Tessa and the our Jeanette MacDonald International Fan Club. All you have to do is ask. And don't be surprise if we keep on calling you and asking what more can we do. Gia and I are just eager to assist you both.
Well, now that you have the long-short of our Topeka visit, Gia and I hope you felt the wonderful time we had and the forever experience we will never forget. Yes Jeanette does looking down upon her Loyal Fans and she does sing to us softly in our hearts. So take out a Jeanette film tonight and feel her light up your lives again.
A Big Jeanette Smile to you all,
Gia and Gio
Sept 2, 2002
Jeanette Fans,
So what is fact and was is modern revisionary writing?
It is important to remember that we always try to bring verifiable facts to our website. We try or best to seek authenticity.
I have found the two greatest sources on Jeanette live in Topeka, two lovely ladies, Clara Rhoades and Tessa Williams, who are Real Jeanette Devoted Fans.
Jeanette MacDonald Fan Club is about Jeanette and all the people who were in her life. Real people and not pretended, or wishful people who live in delusion or made-up-gossip fantasies. Let it be heard loud and clear for all to hear--anyone who is associated with Jeanette's life is who we wish to have on our site. Let us not enter the ranks of "yowellers" and always be remindful that Jeanette's spirit watches over our Website group.
I have been informed that many of my messages to you are being picked up by other groups and posted there. There are eyes all over watching us, so let us be the high standard of what a Fan Club is all about.
A Big Jeanette Smile to all members and those who visit us. Gia & Gio
Enlarge Picture <Click it!>

The Evil of Sick Minds Shall not Win!

Hosts Comments

Gio & Gia

We Stand as one with all countries who Fight Terrorism everywhere,

and with Resolve we stand side-by-side with our Great Friend, the United Kingdom!

Since the beginning of time there have been those who have forced their sick values onto others. We saw this in Poland on September 1, 1939; here in the United States on December 7, 1941 and September 11, 2001. It has happened in Spain, Thailand, through out the Middle East, and now on the United Kingdom. What have we done to bring the ugliness of these creatures to countries where innocent, free people live their daily lives harm no one to be suddenly and viciously attacked?

Yes, nations and peoples do go to war. But these attacks around the world are not a act of war--but an act of terrorism! The United States declared war on Iraq in a public in an open forum before the entire world. Thirty-nine other nations, who had agreed with the United States, sent their soldiers to remove a tyrannical power inflicting merciless cruelty and inhuman actions on their own people, and who was also threatening the nations around it.

It never ceases in having an Attila the Hun, Genghis Khan, Napoleon, Hitler, Stalin, Mussolini, Mao Zedong, Fidel Castro, Idi Amin, Iotola Homani, Sadam Hussien, Osama Bin Laden and countless other warped minds seized control of a nation, and then export their nightmare of domination upon the rest of humanity. We see this happening the world over by a mentality that is so diseased that the world has to come up with an immunization to this infestation.

This is no time for weakness upon free people's parts. This is time for the British Stiff Upper Lip Resolve! This is the time when those voices who call out to end Nations' efforts to combat Al-Qaeda, and its reign of terror, to wake up to what they are asking. For all those who have demand to have our troops pull out of Iraq, let them look to 9/11, the United Kingdom, and Spain. For all of those who feel that United State forces are cruel and inhumane, let them speak to all of the families who have had loved one's heads cut off. For all those who think that twisting an arm to make a terrorist talk is inhumane, just think of what these same terrorist would do to you or your loved one's arm or body!

Citizens of the United States learned the hard way again on 9/11 that we are not safe. Nevertheless, it is apparent but by their actions and talk since then that have once again failed to see the real picture. Now we look at the UK and are horrified; and yet, these same people who speak in horrified voices are the same people who are screaming the loudest to pull our troops out or Iraq--at any and all cost!

To the great people of the United Kingdom, we stand by you as both friend and ally. Let it never be said that we turned a yellow streak and raised the white flag of surrender to these terrorist. As long as the Union Jack flies in the air, the British Lion will never bow his head to any evil predator. Our prayers, and more importantly, our resolve to defeat this dirty wind coming out of the Middle East is ever stronger.

Nations of the world have gone to help free the Middle Eastern nations from the chains and yokes strangling them. Now those people have to be heard from! Now these people who have seen what free nations are willing to sacrifice in the name of freedom, they have to be accountable for their future. If these free citizens who now have had the privilege to vote do not fight to keep it, then all the blood spilt will have been in vain.

To all people who fight for freedom, let's us stand and salute our comrades in faith and arms--the United Kingdom. Peace is only a word. Human resolve to keep freedom is mankind at its most noblest.
You may contact us, JMFC Hosts, by Email
or Mail us at: JMFC, P.O. Box 180172, Chicago, Illinois 60618-0172
This site was last updated 05/03/12
Creative Work, Original articles, and submissions are Personal Property of JMFC Website ©2003-2012