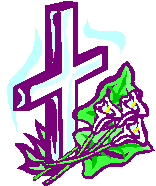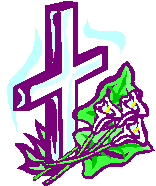 August 15, 2011, our beloved President of Jeanette's Fan Club, The JMIFC, gave her sweet farewells and like Jeanette closed her eyes for eternal peace.
In 1961, Jeanette hand-picked Clara to be the president of her fan club to carry on her legacy. We know Jeanette is so proud of her, for Clara did this to the last beat of her heart.
For the past 46 years there were only two people who knew the real story about Jeanette and Gene, and they were Clara and Tessa. Gia and I cannot even begin express the wonderful nine years of friendship talking with Clara and Tessa, visiting them in Topeka, and listening to the hundreds of stories they told us. What a joy it was when Clara handed me Jeanette's autobiography and her recipe collection she had collected over the years. To see with my own eyes Jeanette's handwriting, and the funny notes she penned on the margins. It was just like yesterday that they graciously opened their home and hearts to us and lavished upon us the many beautiful belongings of Jeanette and Gene.
Clara was a real giant, a true, gallant lady who stood taller than all others when it came to Jeanette. It was Clara who started and ran the Clan Clave every year for four decades to celebrate Jeanette. This was not easy for her to do. As a school teacher she had to finish school and then she and Tessa would get into their car packed with trunks and boxes of Jeanette and make the annual trek to Los Angeles to celebrate with hundreds of True Loyal Fans from around the world, sharing with them memorable moments that would last a life-time. To this day, we receive letters and emails from members who attended the Clan Clave praising the magnificent job their JMIFC President did.
We would like to share this personal moment with all of you, Gia and I just got off the telephone with Tessa and the President of the JMIFC asked us to tell all of you, "Clara loved all of the members of the JMIFC and JMFC and to the very end loved Jeanette and Gene. Please send my love to all of the JMFC fans and let them know they are in my heart and prayers. As we have done for more than eight decades celebrate the beautiful life of Jeanette MacDonald, I am proud to join in with the hundreds of fans and celebrate the Jeanette's Number 1 fan and friend, and my dearest friend, Clara Rhoades."
We thank you Clara, we thank you for forty-two years of giving us the best of Jeanette, we thank you for the only voice who could speak the truth about Jeanette's life, and we thank you for being you--the leader of the greatest fan club in the world all these years. God Bless you and now you can join Jeanette and Gene forever. We will continue what you asked us to do--keep Jeanette's Light shining bright.
Your Friends and Hosts of JMFC
Gio and Gia